✕
Oberoi Hotels & Resorts will cease to operate the hotel from 30th June, 2022. The hotel will remain operational under the supervision of Aujan Group Holding (owner)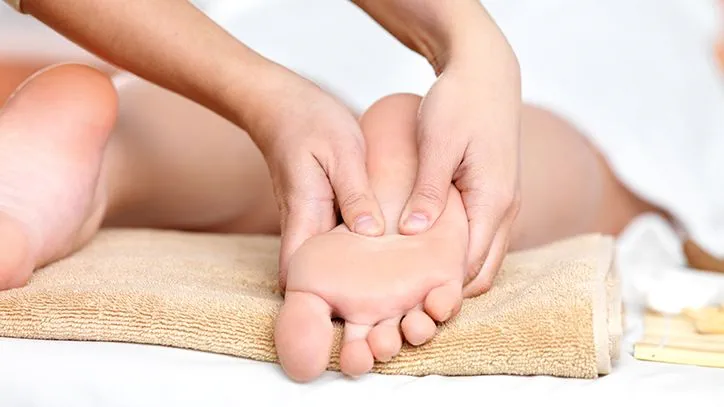 At The Oberoi Spa, our therapists offer nuanced ancient healing techniques, massage rituals and herbal mixtures to restore the energy balance of the body, fostering a palpable sense of calm and wellness.
Hot Poultice. 75 minutes AED 525

Carefully blended, spicy Indian herbs are soaked in a therapeutic herbal oil to create a warm fomentation. This is then applied to your body; the heat and herbs working to ease muscular stiffness. Your therapist delivers long gliding strokes and tapping techniques to relieve muscular tension, increase lymphatic drainage and soothe tired, aching joints.

Head Massage. 60 minutes AED 450

A classic Indian head massage using warm oil applied with gentle and vigorous brushing strokes to activate vital energy points and reduce fatigue. Marma points of the shoulders, neck, scalp and face are stimulated to balance your entire body.

Oil Massage. 60 minutes AED 450

This treatment involves a traditional Indian massage with warm herbal oils especially chosen to suit your body type. The circulatory and nervous systems are stimulated through symmetrical rhythmic strokes.

Foot Massage. 45 minutes AED 400

Using a heated kasa or bronze bowl, potent with natural healing energies, our therapists apply oil with long and circular strokes to the marma points of the lower legs and feet. This stimulates circulation, relieves muscular stiffness and releases tense knots.