✕
We continue to follow the highest standards of cleanliness and hygiene, and in keeping with World Health Organization guidelines, to mitigate the risks associated with the coronavirus.
Please click here to know more.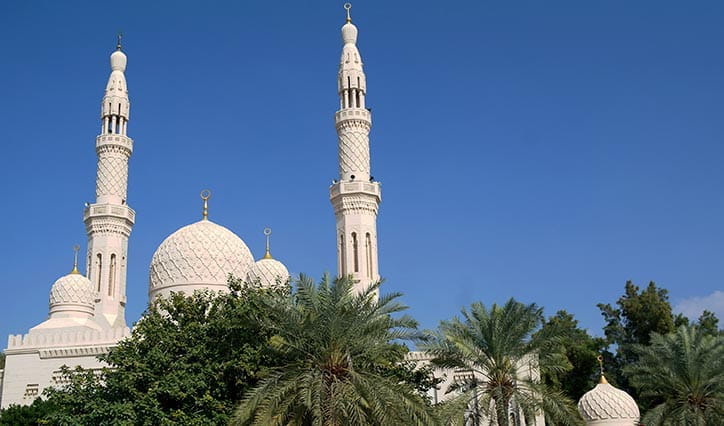 The Jumeirah Mosque in Dubai is part of the country's "Open Doors Open Mind" movement; aimed at educating international visitors about the local culture and traditions with accuracy and sensitivity. Large enough to hold up to 1,200 worshippers, the mosque was built entirely from white stone in the medieval Fatimid style, which originated in Syria and Egypt. Its towering twin minarets and large central dome have made it the most photographed mosque in Dubai. When illuminated at dusk, the mosque's beautifully intricate artistry comes alive.
Distance from the hotel

55 kms

Driving time

1 hour 15 minutes