✕
We are embarking on an exciting expansion of a second resort adjacent to The Oberoi Beach Resort, Al Zorah. Every effort will be made to ensure that the construction activities are as unobtrusive as possible.

The
Library.
A sophisticated space for reading, meetings or social gatherings.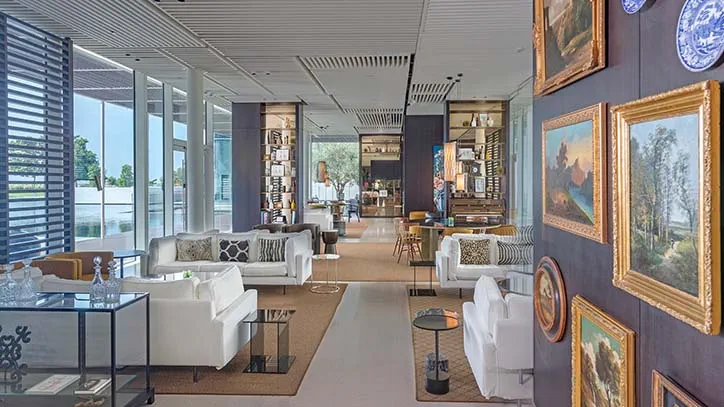 The perfect harmony of comfortable furnishings in intimate arrangements, handpicked artworks, clean lines and open spaces. Topped off with a selection of good books for you to enjoy at your leisure. Coupled with freshly brewed coffee and savouries and our warm, unobtrusive service for a distinctly unique library experience.