✕
We continue to follow the highest standards of cleanliness and hygiene, and in keeping with World Health Organization guidelines, to mitigate the risks associated with the coronavirus.
Please click here to know more.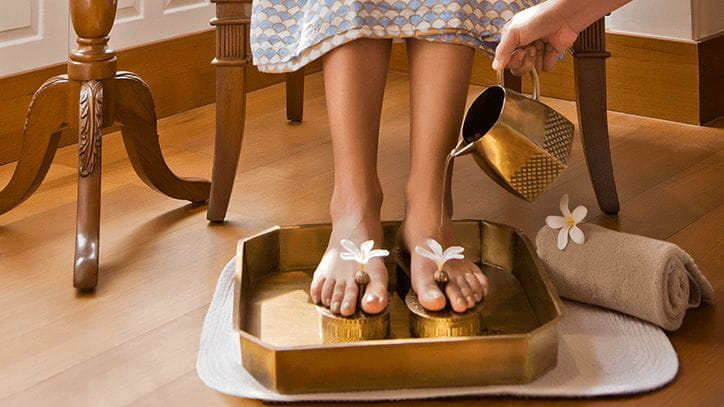 Contact Us
| Email | Phone no |
| --- | --- |
| Zahra.Cruisers@oberoihotels.com | +20 65 346 1040 |
Our luxury Spa programmes, ranging from 90 muinutes to 150 minutes, comprise of various treartment compositions to suite your individual preference. Indulge in these specialy designed programmes for the unltimate experience in body pampering.
OASIS of peace 1.5 hour L.E 1365

The process starts with choice of body scrub to remove dead skin cells leaving your skin soft and silky smooth. A 60 minutes full body massage wraps up the session of complete rejuvenation. (Please choose from the A La Carte Menu for your preferred choice of body scrub and body massage).

Body Scrub 30 minutes
Body Massage 60 minutes

Herbal Serenity 2.5 hour L.E 2100

A complete pampering session beginning with choice of body scrub that cleanse and refresh leaving the skin delicately scented. This is followed by a 60 minutes body treatment, which comprises of a head and face massage while the body is drawing benefits from the wrap. The session ends with a Stress Relieving massage that improves blood circulation and will re-energies you.

Body Scrub 30 minutes
Body Wrap 60 minutes
Stress Relieving Massage 60 minutes

Oberoi Harmony 2.5 hour L.E 2100

This pampering programme leaves you feeling beautiful inside out. Starting with the Arabian Coffee Scrub which leaves the skin glowing followed by the signature Oberoi Massage which uses aromatherapy to induce total relaxation, the session ends with Oberoi Facial that cleanses, moisturises and rejuvenates with a variety of natural products.

Arabian Coffee Scrub 30 minutes
Oberoi Massage 60 minutes
Oberoi Facial 60 minutes