Hotel Update
Safety & Hygiene
✕
In accordance with the latest relaxations advised from the Government of Karnataka, all our restaurants, spa and fitness centre are now open, every day until 9.00 pm. We have also resumed our service of alcohol and alcoholic beverages. We look forward to welcoming back our non-resident dine in guests.
✕
We continue to follow the highest standards of cleanliness and hygiene, and in keeping with World Health Organization guidelines, to mitigate the risks associated with the coronavirus.
Please click here to know more.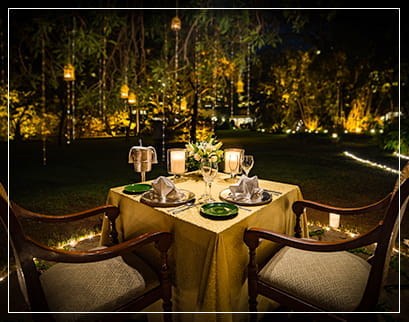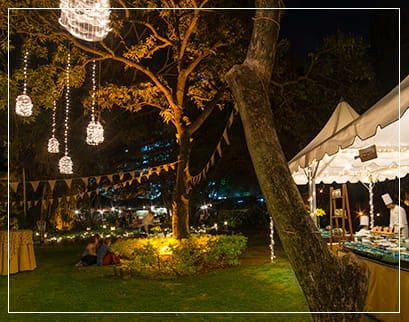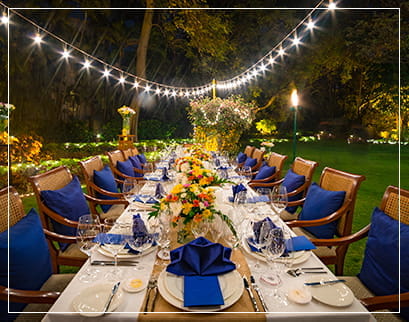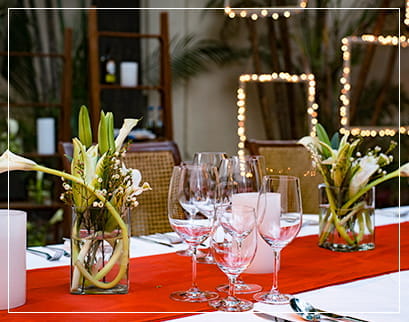 Tie

the knot at The Oberoi, Bengaluru.

From planning and preparation to the delivery of an unforgettable event, we would be happy to make your dream wedding come true. We have a range of well-appointed venues from an open air terrace, al fresco poolside, garden and ballroom, and a team of dedicated, professional event planners on hand to help make your wishes a reality.

Our expansive, award winning gardens and Bengaluru's pleasant year-round climate make The Oberoi, Bengaluru the perfect venue for your special day. One of the most conveniently located hotels in Bengaluru, on MG Road, with the most scenic location to host a boutique experience for you and your guests. Let us help you plan a wedding experience that is unmistakably Oberoi, with our warm and sincere hospitality.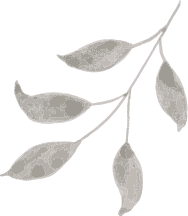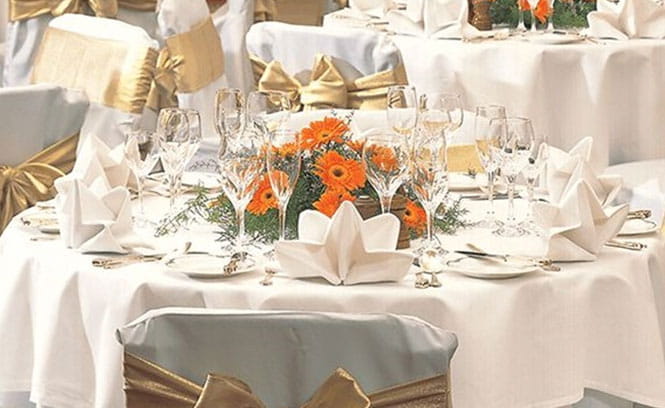 A charming setting for wedding events everyone will be talking about. With a pre-function area for food and drinks, high ceilings and fabric clad walls for perfect acoustic support, The Orchid Hall...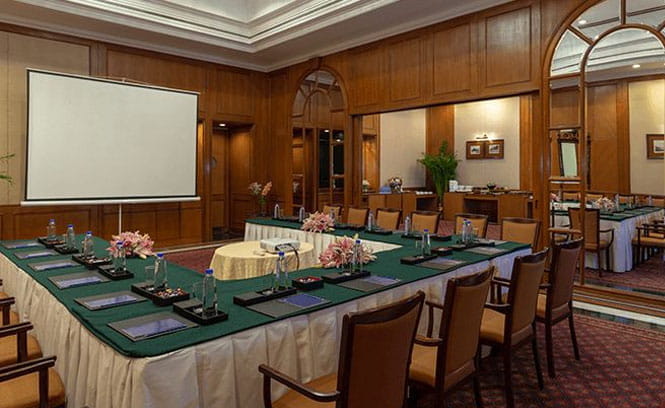 Hibiscus
& Hyacinth Halls.
Interconnected and separated by a soundproof, sliding wooden door, Hibiscus & Hyacinth Halls are some of the finest banquet halls in Bengaluru; a charming venue for intimate wedding related functions...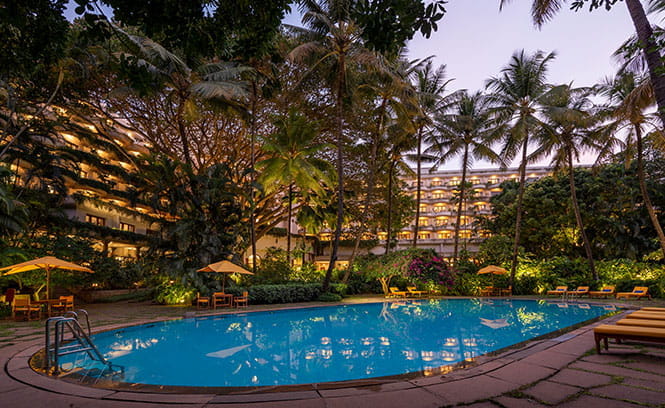 An al fresco venue partly secluded under the canopy of lofty trees bedecked with lanterns that merge into the starry night sky. Our poolside is a dreamy setting for more demure engagement celebrations....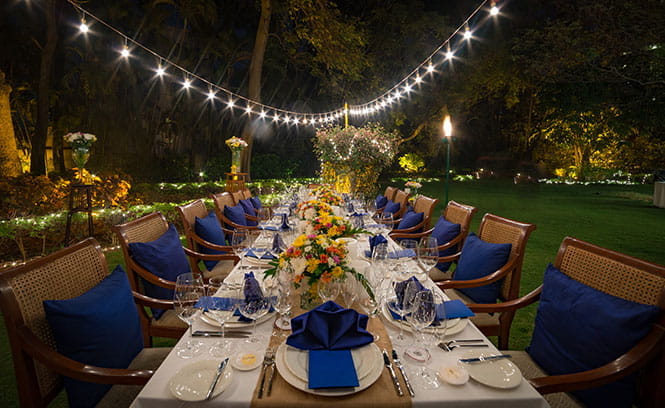 Our
Lawns & The Bamboo Grove.
When Bengaluru's sublime weather meets the lush landscaped gardens of The Oberoi, Bengaluru, it can only be a marriage made in heaven. Green open spaces, an award winning tropical gardens, handcrafted...
Set against a backdrop of lush, green trees, open to the starry night sky and attended with our warm, sincere hospitality, this secluded terrace is a charming setting to welcome the groom and his family,...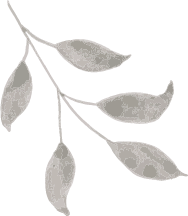 Anniversary

Celebrations.

Come back and stay wih us on the occasion of your first wedding anniversary and we would be happy to arrange a starlit supper for two in our beautiful gardens, or on the private terrace of your suite. Please contact us for further information.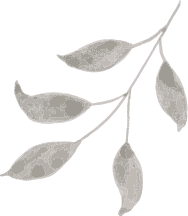 Testimonials
"We found that The Oberoi, Bangalore is a unique combination of nature and elegance and was a perfect fit for our special day. The garden around the rain tree is breath-taking and rare in heart of the city. The entire property has an amazing ambience.
From the day we first visited the venue to the D day, Ann and team ensured to take great care of every detail. We got ample support on decoration ideas, food options, room selections, safety measures. Our families and guests thoroughly enjoyed the hospitality offered by staff at The Oberoi Bangalore.
Thank you Team Oberoi for the impeccable hospitality and making our special day memorable in every possible way!"
- Bidisha & Vikas
I would like to thank you and your teams for making my daughter's wedding a memorable one!!!!
When we decided to shift the wedding venue from Mumbai to Bengaluru in the midst of the pandemic, I was concerned on how we would pull this through. Working with your Sales Manager Ann, I must confess we did not miss the lack of personal interactions and she was prompt in all her responses. I found her to be very professional, very calm, reassuring, and a pleasure to deal with despite all the various queries/needs/stresses that go with any wedding planning.
All our guests were very impressed with the hospitality extended by your teams across all customer touch points.
- Gaurang Shetty
Shobhit and I cannot thank The Oberoi Bengaluru team enough for the hospitality we received :)
From the day we arrived to the day we left, be it the in room services or the services at restaurants/ banquet, everything has been extraordinary. The safety and precautionary measures taken by the staff in these testing times made us and our family feel at home :)
The team was on their feet at all times serving us with beautiful smiles and warmest hearts.
Without a heck of a doubt we say that we are glad we chose you.
Thank you for the beautiful memories which we will cherish for our lifetime.
- Sonal & Shobhit
It was indeed a pleasure in having the reception for my son Eapen's wedding with Rinet at your hotel on the 16th of Nov 2020. Even though it rained heavily early in the morning and just an hour before the function, with the wholehearted support from your team, it was conducted in the best possible way. Each one in your team along with our vendors worked hard in the adverse condition to meet the time target, which they achieved. A word of appreciation for Mr. Anoop who was there always to help us plan everything in connection with the function. He was very patient and found ways to meet our requirements in full. The F&B team looked after our guests well and many of them personally informed me about the same. Please convey our appreciation for the excellent job done by them. There was an incident wherein one of the lady guest had inadvertently left a box containing gold ornaments in the lawn area. Your team lead by Mr Thyagaraja spotted the same and was handed over to the guest. We would like to appreciate their honesty in restoring the ornaments to the owner. Once again we would like to thank you and your team in conducting the function to our entire satisfaction.
- Wg Cdr K Koruthu (Retd)