SAFETY & HYGIENE
✕
We continue to follow the highest standards of cleanliness and hygiene, and in keeping with World Health Organization guidelines, to mitigate the risks associated with the coronavirus.
Please click here to know more.

Where
would you like to dine?
Choose from our all day international fine dining restaurant,
Thai speciality dining space or our elegant bar.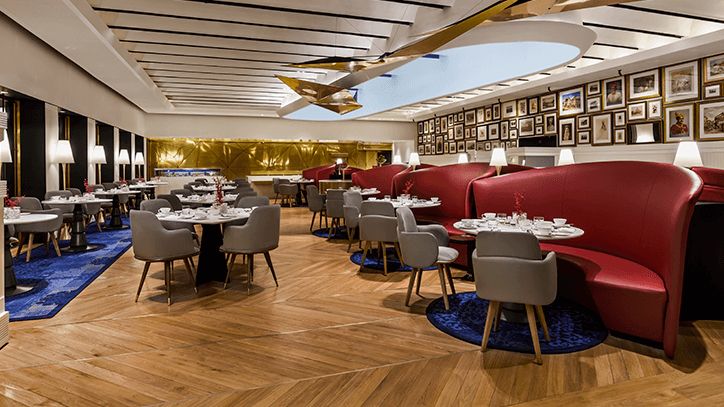 All day dining with a side of Oberoi hospitality.
threesixtythree° is our fashionable all day dining restaurant. It offers specially curated world cuisines that include European, Asian, Indian and Japanese, pizzas cooked live in a wood fired oven, handcrafted single origin chocolate desserts and cold pressed juices....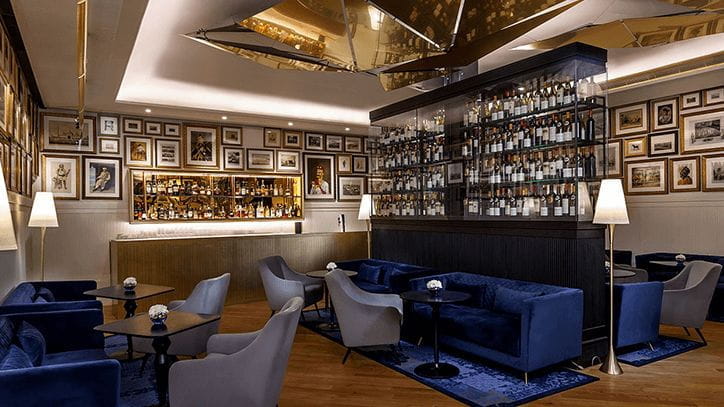 Contemporary meets classic chic.
The Bar at threesixtythree° is the most fashionable space in the city to relax over a drink with friends or business associates. The menu features premium international beverages, signature cocktails made with a Bengali twist, fine wines, rare single malts and carefully matched eclectic...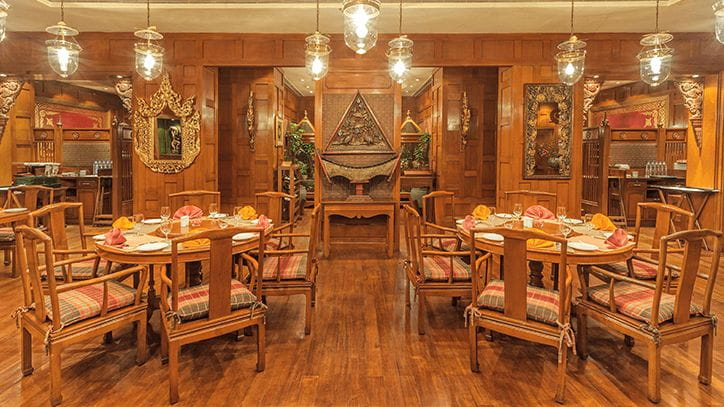 An authentic slice of Thailand in the City of Joy.
At Baan Thai, we aim to source our ingredients directly from the country of origin, so that you can enjoy an authentic Thai culinary experience in a space that has all the ambience of a fine dining restaurant in Thailand. With hand carved statues, wooden masks and...
TimingsLunch: 12.30 pm to 3.00 pm
Dinner: 7.00 pm to 12.00 am

Phone+91 33 2249 2323
Dining experiences & promotions.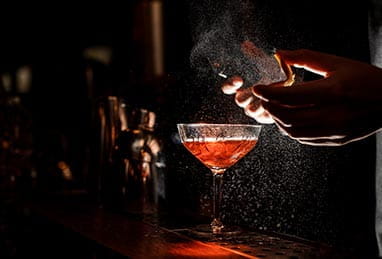 Accents
and Illusions.
At The Bar.
Commemorating international bartenders, our team takes a look at famous cocktails through The Oberoi Grand lens; creating illusions out of classics and serving you not what you think you're drinking, but what we would like you to think. Popcorn and maple, berries and salt, margaritas and daiquiris with oodles of flavour and zest.
For reservations, please call +91 33 2249 2323.
Dates: 7th March, onwards.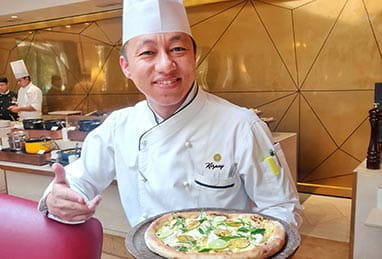 Chefs
Table by Kezang Rai.
At threesixtythree

°
Chef Kezang presents a special menu of his most popular continental dishes honed to perfection with decades of experience alongside Michelin-starred chefs and in Oberoi Hotels' kitchens. Chef Kezang was recently featured in a cover story by Condé Nast Traveller, India, as one of the nation's best young chefs.
For reservations, please call +91 33 2249 2323.
Dates: 13th March, onwards.
New
Á La Carte Menu.
At threesixtythree

°
As spring rolls into summer in Kolkata, threesixtythree° is gearing up with a zesty new á la carte menu that ticks all the right boxes and then some. Light, easy to digest, innovative palate pleasers, delectable calorie-conscious options, fresh, local produce and an emphasis on whole grains is integral to this delicious new menu.
For reservations, please call +91 33 2249 2323.
Dates: 9th March, onwards.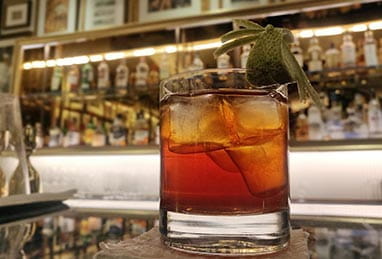 A Classic
Return
At The Bar.
Age old classics served at The Oberoi Grand since 1939 are getting a 2020 makeover. This month, our bartenders are putting their own twists on classic cocktails that have shaped the way we drink. From the "Old Fashioned through Thailand" and the "Negroni through Bengal", join us this February as each bartender puts their own Grand spin on the classics.
For reservations, please call +91 33 2249 2323.
Dates: Throughout February, 2020.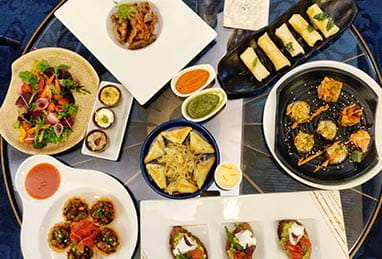 Brand
New Platters
At The Bar.
Our brand new bar menu is set to elevate evenings spent with friends and family at The Oberoi Grand, Kolkata. Uniquely plated mini-eats will make your tastebuds tingle, especially when mixed with our new heady cocktails accompanied by jazz music and our warm hospitality. Try our Italian antipasti, Greek spanakopita, burrata crostini, Peruvian chicken wings, Australian pork belly and much more.
For reservations, please call +91 33 2249 2323.
Dates: Now available.