✕
Hotel Update
COVID-19 Update
Safety & Hygiene
✕
In our continuing endeavour to provide our guests with exceptional facilities, we have undertaken some essential maintenance of our swimming pool owing to which the hotel pool will not be accessible from the 2nd of January, 2023 until the 21st of January, 2023.
In the interim, we have made alternate arrangements for our guests to use the swimming pool facility in a nearby hotel. The hotel is 2 kilometres and is approximately a 10-minute drive from the hotel. You may contact the duty manager or concierge and we will be pleased to organise complimentary transfers at your convenience.
We will continue to offer food and beverage services at the Pergola and the poolside gardens.
We sincerely apologise for any inconvenience caused.
✕
Guests should have received full vaccination prior to entering Kolkata as advised by the Government of Kolkata. Also, it is mandatory to carry the vaccination certificate.
✕
We continue to follow the highest standards of cleanliness and hygiene, and in keeping with World Health Organization guidelines, to mitigate the risks associated with the coronavirus.
Please click here to know more.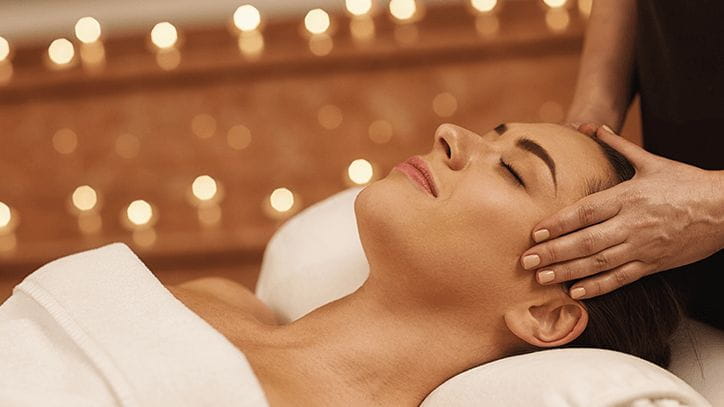 Contact Us
| Email | Phone no |
| --- | --- |
| reservations@oberoigroup.com | +91 33 2249 2323 |
At The Oberoi Spa, our therapists offer nuanced ancient healing techniques, massage rituals and herbal mixtures to restore the energy balance of the body, fostering a palpable sense of calm and wellness.
Hot Poultice. 90 / 75 minutes INR 9,000/7,500

Carefully blended, spicy Indian herbs are soaked in a therapeutic herbal oil to create a warm fomentation. This is then applied to your body; the heat and herbs working to ease muscular stiffness. Your therapist delivers long gliding strokes and tapping techniques to relieve muscular tension, increase lymphatic drainage and soothe tired, aching joints.

Foot Massage. 45 minutes INR 5,750

Using a heated kasa or bronze bowl, potent with natural healing energies, our therapists apply oil with long and circular strokes to the marma points of the lower legs and feet. This stimulates circulation, relieves muscular stiffness and releases tense knots.