✕
In order to further improve the in-house facilities, we are undertaking from 1st August, 2022 till February, 2023 a thorough renovation in a phased manner so that the noise from project activities, during your stay with us, is to the barest minimum. We solicit your kind understanding and bearing up with us so that we could provide for to come up to your expectations.

The Lobby.
A sophisticated space for coffee and dates, 24 hours a day.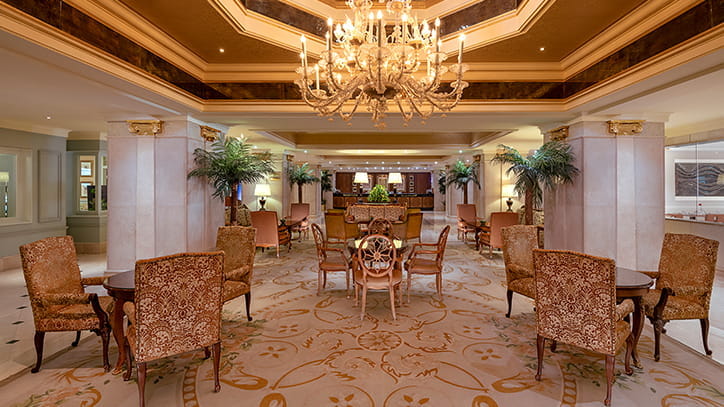 The Lobby is a wonderful space to relax over Arabic coffee and dates with family and friends, at any time of the day or night. Lit by sparkling chandeliers and tiled in flawless marble, it offers intimate tables and carved wooden seating for up to sixty people.
Phone +966 14 828 22 22
Address

The Oberoi, Abizar Road, Madina, Kingdom of Saudi Arabia

Timings

24 hours