✕
In order to further improve the in-house facilities, we are undertaking from 1st August, 2022 till February, 2023 a thorough renovation in a phased manner so that the noise from project activities, during your stay with us, is to the barest minimum. We solicit your kind understanding and bearing up with us so that we could provide for to come up to your expectations.

The Tea
House.
An English style tea experience for leisurely afternoons.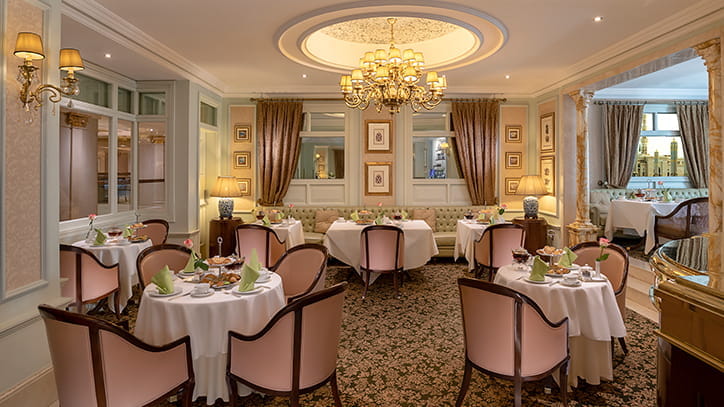 This quaint space is furnished with crisp, white linen tables, just like an olde English tea shoppe. It features glass cases filled with fresh cakes and pastries, and is a wonderful setting to take a leisurely high tea with family and friends. We serve Arabic and European style coffees, and a range of herbal and black teas. For your comfort, we also have a semi private seating area, with views of the Prophet's Mosque.
Phone +966 14 828 22 22
Address

The Oberoi, Abizar Road, Madina, Kingdom of Saudi Arabia

Timings

10.00 am to 11.00 pm