✕
We continue to follow the highest standards of cleanliness and hygiene, and in keeping with World Health Organization guidelines, to mitigate the risks associated with the coronavirus.
Please click here to know more.

The Oberoi Sukhvilas Resort & Spa, Siswan Forest Range, New Chandigarh featured on A Luxury Travel Blog –UK.
Aptly titled '5 reasons to visit Oberoi's new Sukhvilas in India…soon!', the writer opens the article by saying that "one hotel that should be on your to-visit list is Sukhvilas – the new luxury property from Oberoi in the Indian city of Chandigarh." The first of five reasons to visit The Oberoi Sukhvilas Resort & Spa, Siswan Forest Range, new Chandigarh being easy to get to. "The hotel is approximately 30 minutes from Chandigarh airport and is surrounded by thousands of acres of forest – making it a perfect retreat from India's big cities." The heated pool, spa to pamper yourself, Royal Forest Tents with private pools and service that goes the extra mile are the other reasons listed by the writer to visit the newly-opened resort.
www.aluxurytravelblog.com focuses on the finer aspects of travel for the discerning traveller. It provides information on luxurious hotels, resorts, restaurants and news from the luxury travel industry. It reaches out to over 3,00,000 unique monthly visitors.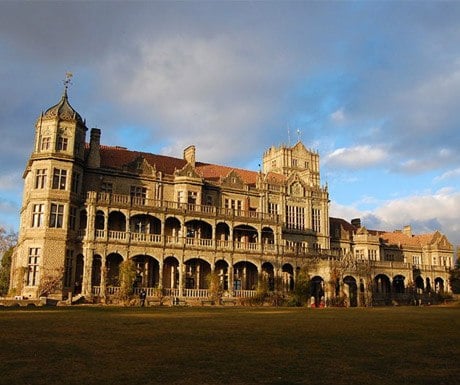 5 reasons to visit Oberois new Sukhvilas in India soon A Luxury Travel Blog A Luxury Travel Blog For those who enjoy the finer things in life