✕
We continue to follow the highest standards of cleanliness and hygiene, and in keeping with World Health Organization guidelines, to mitigate the risks associated with the coronavirus.
Please click here to know more.

Titled "China, beyond Sichuan", Mr. Vir Sanghvi says "I have had the best meal in a long time at Baoshuan with translucent soup dumplings, delicate pork and prawn siu mai, the lightest Wasabi prawns imaginable and even a modern riff on that old British-Chinese restaurant standard: Crispy Aromatic Duck."
Mr. Sanghvi adds "This is not a big restaurant like Hong Kong Club or Shang Palace. But it is going to be the Chinese restaurant where everybody who is anybody in Delhi will eat."
Hindustan Times is an Indian English-language daily newspaper founded in 1924 with roots in the Indian independence movement of the period. It is one of the largest newspapers in India, by circulation. It is popular in North India, with simultaneous editions from New Delhi, Mumbai, Kolkata, Lucknow, Patna, Ranchi and Chandigarh. HT City is the daily entertainment and lifestyle supplement of Hindustan Times. The newspaper has a circulation of 9,93,645.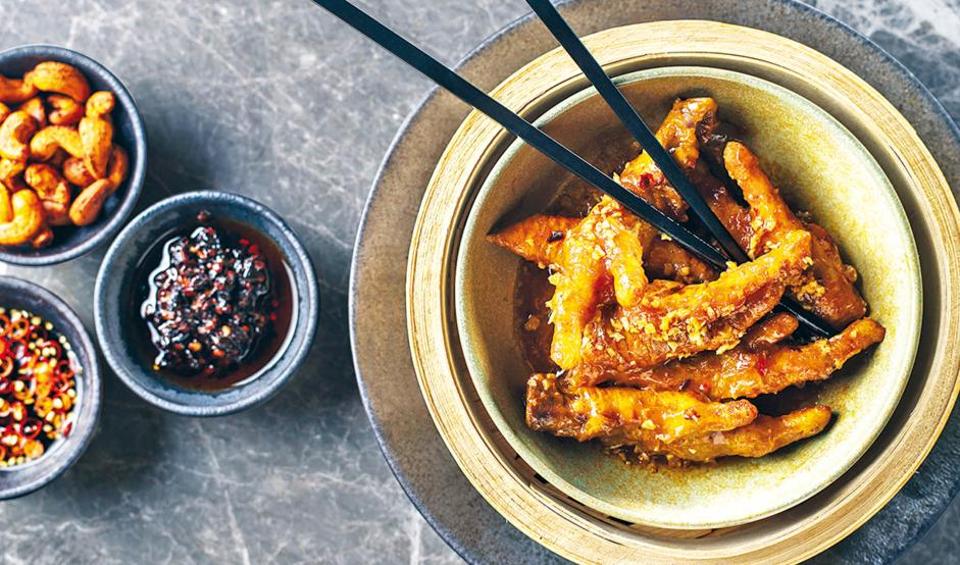 China, beyond Sichuan Hindustan Times Three Chinese restaurants in Delhi are offering more than just the fiery flavours of thick red sauces of PunjabiChinese cooking