Hotel Update
Safety & Hygiene
✕
We value the safety of our guests and in light of the current situation our swimming pool, gymnasium and spa will be closed until further notice. Please accept our sincerest apologies for any inconvenience.
✕
We continue to follow the highest standards of cleanliness and hygiene, and in keeping with World Health Organization guidelines, to mitigate the risks associated with the coronavirus.
Please click here to know more.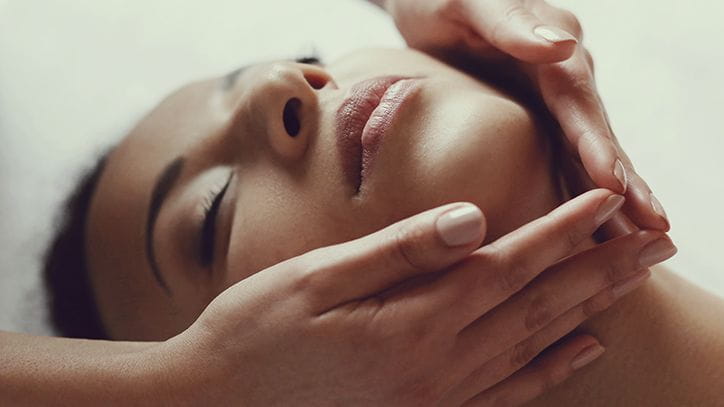 Contact Us
| E-mail | Phone No. |
| --- | --- |
| reservations@oberoigroup.com | +91 562 2231515 |
Pick from our range of specially curated facial treatments to relax, refresh and revitalise your skin; leaving you with radiant skin as well as feeling and looking younger.
Soundarya Facial with 24K Gold Bhasma. 75 minutes INR 8,000

For dry and mature skin.

This exceptional facial helps to slow down the signs of premature aging, reducing the appearance of fine lines. Specialised lifting massage techniques combined with the unique precious ingredients in this facial will help lift the skin and reduce signs of aging. Empowered with rejuvenating properties of 24K Gold and the anti-oxidant properties of other precious minerals, this treatment comes with two massages and two masques. The first massage incorporates the healing touch of the therapist, the second uses an ancient technique, targeting marma points to infuse heat deep into the facial muscles, leaving the skin firmer and re-energised.

Tejas Jasmine & Patchouli Facial. 60 minutes INR 6,900

For oily skin.

A corrective treatment customised to restore the balance of the skin. This purifying facial uses specific herbs, the floral essence of pure jasmine, and tea tree and patchouli oils, renowned for their therapeutic qualities, to soothe the skin, neutralise oil production and give an even skin tone. Skin impurities are gently removed, shine is reduced and pores are tightened to leave your skin feeling clean, fresh and glowing with health.

Vedica Hydrating Gulab Facial. 60 minutes INR 6,900

For dry and sensitive skin.

Designed especially for sensitive skin, this calming and restorative skin treatment includes a combination of antioxidant herbs and roots, and pure rose infusion to rebalance and restore your skin's vitality. It includes cleansing with traditional Indian, hand pounded Ubtans and fresh flower infused mists and lotions to create a hydrating facial experience.

Revitalising Men's Facial. 60 minutes INR 6,900

All skin types.

A deep skin cleansing and detox treatment, this purifying facial decongests the skin by unclogging blocked pores, rapidly accelerating skin repair and neutralising impurities. Fast-acting and targeted botanical ingredients reduce sensitivity and provide long-lasting defence against the damaging effects of daily pollutants, leaving the skin visibly clearer.