SAFETY & HYGIENE
✕
We continue to follow the highest standards of cleanliness and hygiene, and in keeping with World Health Organization guidelines, to mitigate the risks associated with the coronavirus.
Please click here to know more.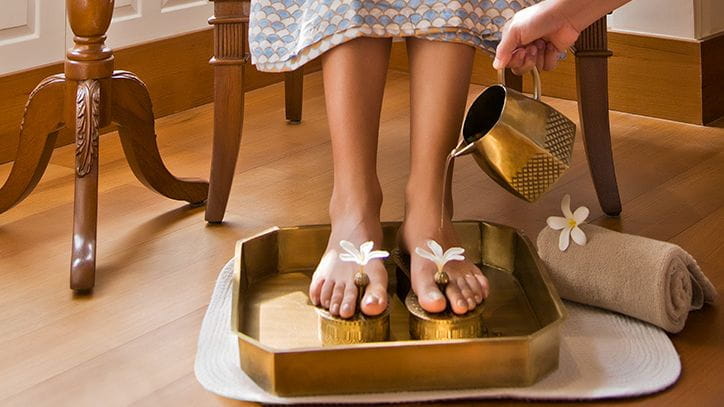 Contact Us
| E-mail | Phone No. |
| --- | --- |
| reservations@oberoigroup.com | +91 11 2436 3030 |
Our specially curated wellness and beauty spa rituals combine select treatments to rejuvenate and relax the body and being. Each Oberoi Experience caters to your specific needs, delivers holistic care and transports you to a state of peace and calm.
Rejuvenate. 3 hours INR 14,000

The journey begins with long, symmetrical massage strokes delivered with a warm poultice, prepared with Indian herbs and warm therapeutic oil. This is followed by a relaxing facial, then a classic Indian head massage for the scalp, neck and shoulders. The experience concludes with the signature dhara, a warm aromatic blend poured in a stream over the forehead, which stimulates the third eye and promotes a profound sense of oneness and wellbeing.

Therapies Inclusion:

Hot Poultice
Indian Head Massage
Facial
Signature Dhara

Revitalise. 2 hours 30 minutes INR 12,000

This treatment pulls you into instant relaxation, starting with a calming back massage to ease muscular knots, aches and tension. A nourishing soundarya facial treatment follows, clarifying your complexion. An intensive leg and foot therapy is administered to relieve stress and restore balance. Your therapist then delivers a holistic hand massage to hydrate the skin, giving it a burst of radiance.

Therapies Inclusion:

Back Massage
Soundarya Facial
Hands, Feet

Relax. 2 hours INR 10,500

The experience commences with a gentle and thorough exfoliation of the body. A full body massage follows, with select herbal oils to nourish the skin and restore the body's natural balance. A gentle stream of our signature dhara is released on to the forehead, activating the third eye and easing deep-seated tensions.

Therapies Inclusion:

Body Exfoliation
Full body massage
Signature Dhara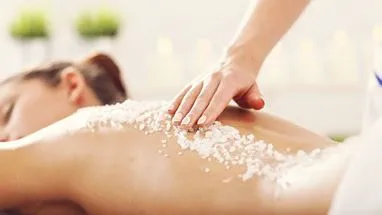 The treatment starts with a full body exfoliation to slough away dead skin cells. The application...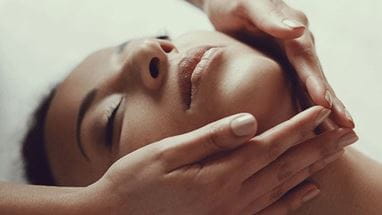 Pick from our range of specially curated facial treatments to relax, refresh and revitalise your skin;...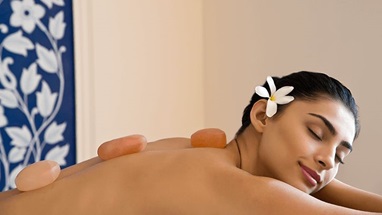 Massage.
From pain relief to deep relaxation, a skillfully delivered massage is excellent for your overall...