SAFETY & HYGIENE
✕
We continue to follow the highest standards of cleanliness and hygiene, and in keeping with World Health Organization guidelines, to mitigate the risks associated with the coronavirus.
Please click here to know more.

Where
would you like to dine?
Explore cuisines from modern Indian and Italian, Japanese sushi and pan Asian delicacies.
Each of our restaurants has their own distinct Oberoi flavour.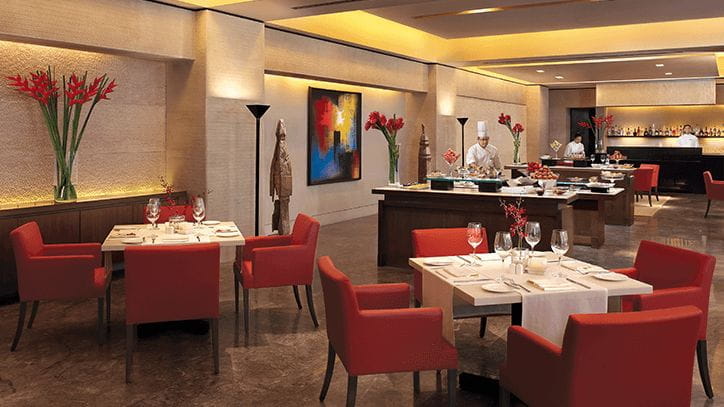 Hand crafted delicacies and genuine hospitality, all day.
Our chefs have carefully curated the menu at Fenix to satisfy every palate. Indian classics sit alongside pan Asian favourites, Japanese sushi and Western dishes. Our international beverages menu includes Japanese sake and whisky, fine wines and more. Carefully selected to complement...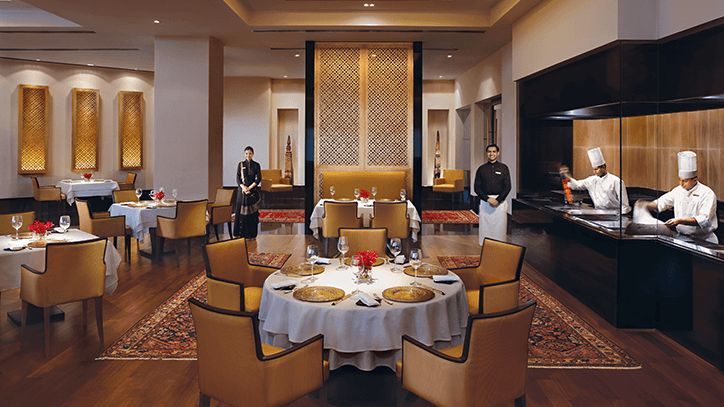 Classic Indian dishes, deconstructed and reinvented by Michelin starred Chef Vineet Bhatia.
Ziya is our specialist modern Indian restaurant, with menus by the Michelin star chef Vineet Bhatia. Take your pick from carefully designed a la carte options or take your time over the specially curated gourmand menu and let us guide you on a culinary journey around the Indian subcontinent. We would...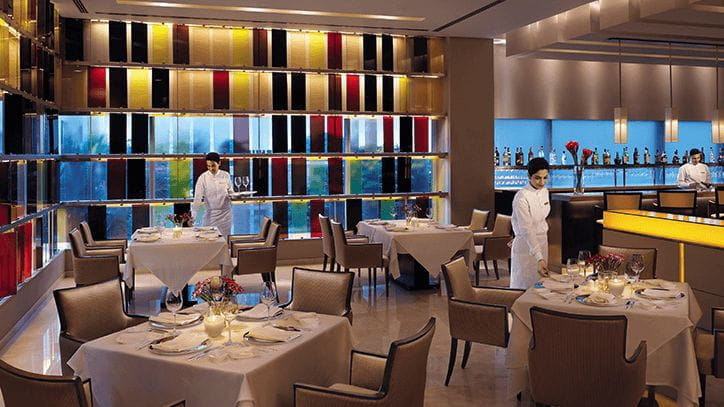 Italian cuisine with a distinctly Oberoi flavour. Paired with old and new world wines.
At Vetro, we have tried to capture the complexities and diversity of Italian cuisine. We have a carefully designed a la carte menu as well as a five course Tradition in Evolution that explores the finest Italian ingredients from a fresh, modern angle. We also serve a wide range of Italian cheese and...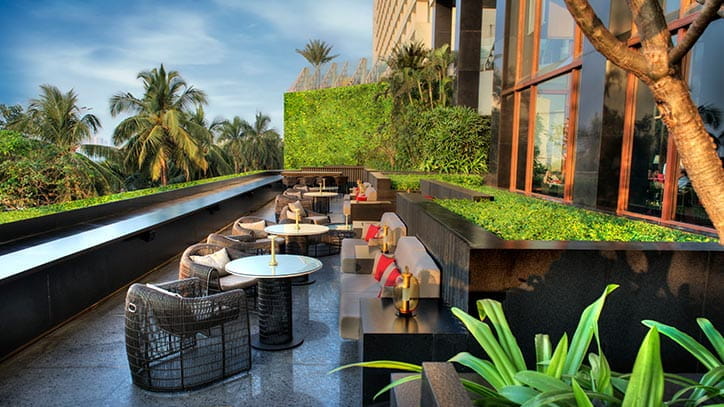 An exclusive late night destination at Mumbai's most fashionable address.
A chic bar with art deco themed interiors, an outdoor deck, expertly crafted cocktails, endless ocean views and live music is the place to be seen in India's Maximum City; an exciting late night destination with an electric vibe.
Red velvet features and a striking modern interpretation...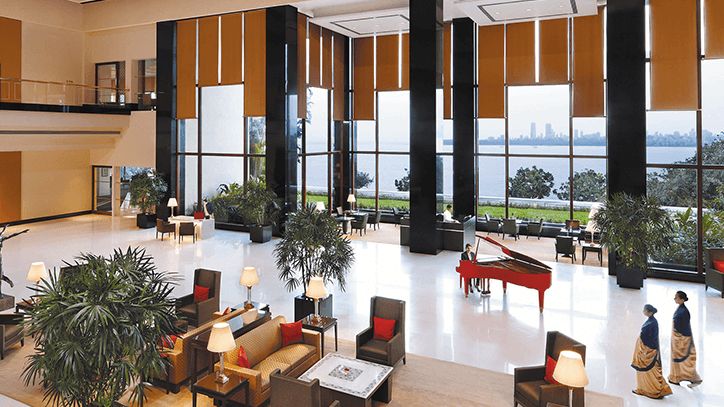 Where chilled champagne meets warm hospitality.
The Champagne Lounge is situated just off the hotel lobby, beside floor to ceiling windows and ocean views. There can be no better place to relax with a glass of champagne, freshly ground single origin coffee or loose leaf tea, with sandwiches, jam, cream and scones. All washed down with live performances...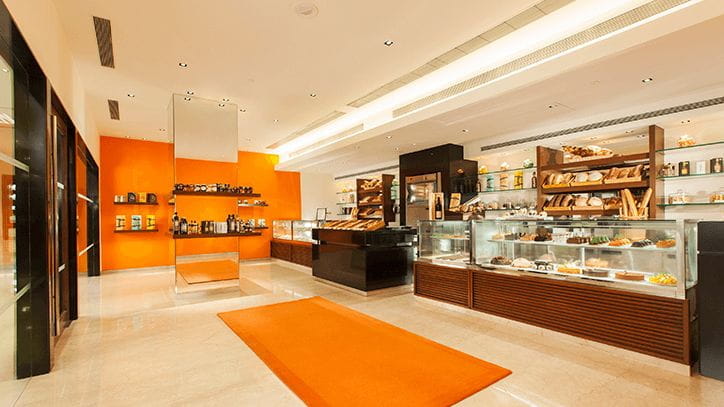 Treat yourself or someone special to gourmet delights.
This space is brimming with hand crafted cakes and desserts, breads, brioches and pastries baked fresh throughout the day. Also enjoy imported meats and cheeses, homemade pasta, condiments, and fine wines from Australia, California, Chile, Italy and France. We would be happy to gift wrap these for...
Dining experiences & promotions.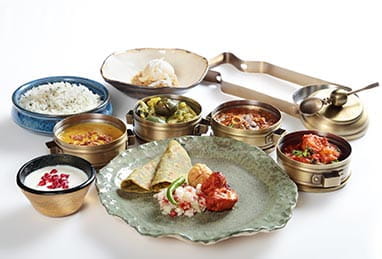 Taste
of Mumbai Tiffin Lunch.
At Ziya.
Experience the diversity of the city of dreams as the city's authentic cuisines converge in a specially curated menu by Michelin-starred Chef Vineet Bhatia. Sample culinary marvels from Marathi, Parsi, Gujarati and Rajasthani kitchens. You can expect a true-blue Mumbai experience and our warm hospitality.
For reservations, please call +91 22 66326210.
Timings: 12.30pm to 2.30pm, daily.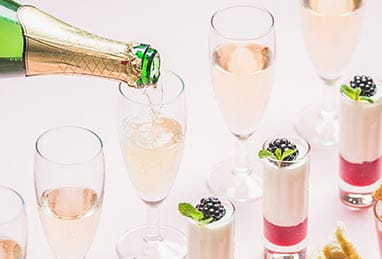 A Sunday
Soirèe.
At Fenix.
Every Sunday, surrender your tastebuds to our elaborate fresh new menu, packed with Western and Indian grilled delicacies, and much more. Indulge in novel culinary delights, and pair them with an unlimited pour of Champagne and cocktails. We promise that the experience will be truly memorable.
For reservations, please call +91 22 66326205.
Timings: 12.30pm to 3.30pm, every Sunday.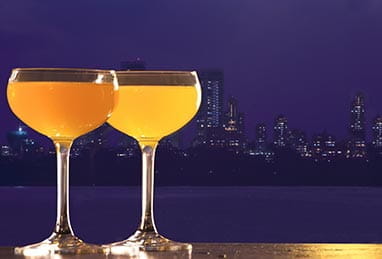 A place
to see and be seen.
At The Eau

Bar.
The Eau Bar returns with a stylish Art Deco themed interior, an outdoor deck with stunning views of the ocean and cocktails curated by UK's top mixologist Andrew Pearson. Indulge in spectacular sunsets, eclectic music, and a bar truly in sync with the spirit of the times.
For reservations, please call +91 22 66326220.
Timings: 5.00pm to 1.30am, daily.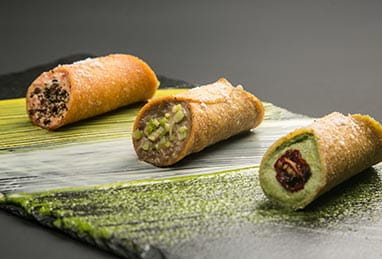 Nuevo
Italia.
At Vetro

and Enoteca.
Chef Francesco Francavilla unveils the season's freshest and finest in his new a la carte menu that is an ode to traditional Italian recipes. From Beetroot Pappardelle and Truffle Tagliatelle to Gnocchi with fresh tomatoes and Burrata, the menu promises to transport you to the picturesque Tuscan meadows with every bite.
For reservations, please call +91 22 66326215.
Timings: 12.30pm to 3.30pm, daily.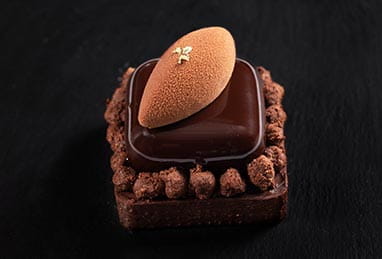 Fresh
Bake of the Hour.
At The Oberoi

Patisserie & Delicatessen.
The ovens at The Oberoi, Mumbai are always baking something for you. Croissants, focaccia, cookies, muffins, puffs, quiches and cupcakes; at The Oberoi Patisserie & Delicatessen, they're always freshly baked! Treat yourself or let us gift wrap something for someone special.
For reservations, please call +91 22 66326245.
Timings :
9.30am - Cookie Selection.
10.30am - French Hearts.
11.30am - Cheese Straws.
1.00pm - Muffins and Cupcakes.
2.00pm - Quiche and Pie of the week.