COVID-19 Advisory
Hotel Update
Safety & Hygiene
✕
Guests arriving from Gujarat, New Delhi and Karnataka should have received at least one dose of vaccine prior to entering Mumbai as advised by the Government of Maharashta.
Also it is mandatory to carry the vaccination certificate. In case no vaccination is done, it is mandatory to carry a negative RTPCR report. Same needs to be given at the time of arrival at the hotel.
✕
We value the safety of our guests and in light of the current situation our swimming pool will be closed until further notice. Please accept our sincerest apologies for any inconvenience.
✕
We continue to follow the highest standards of cleanliness and hygiene, and in keeping with World Health Organization guidelines, to mitigate the risks associated with the coronavirus.
Please click here to know more.

Where
would you like to dine?
Explore cuisines from modern Indian and Italian, Japanese sushi and pan Asian delicacies.
Each of our restaurants has their own distinct Oberoi flavour.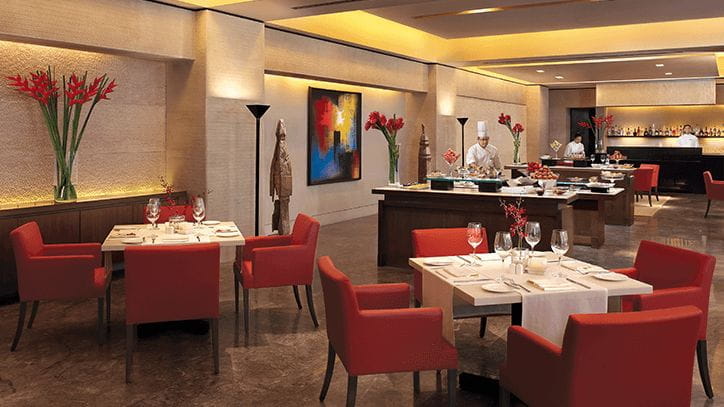 Hand crafted delicacies and genuine hospitality, all day.
Our chefs have carefully curated the menu at Fenix to satisfy every palate. Indian classics sit alongside pan Asian favourites, Japanese sushi and Western dishes. Our international beverages menu includes Japanese sake and whisky, fine wines and more. Carefully selected to complement...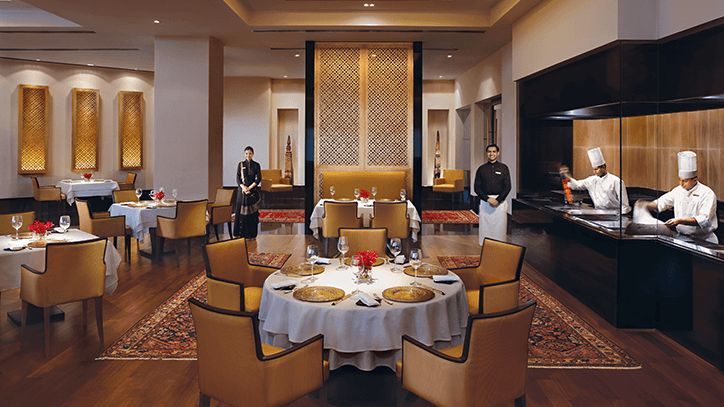 Classic Indian dishes, deconstructed and reinvented by Michelin starred Chef Vineet Bhatia.
Ziya is our specialist modern Indian restaurant, with menus by the Michelin star chef Vineet Bhatia. Take your pick from carefully designed a la carte options or take your time over the specially curated gourmand menu and let us guide you on a culinary journey around the Indian subcontinent. We would...
Timings

12:30 pm to 3:00 pm and 7:00 pm to 11:00 pm everyday.

Phone+91 22 6632 6210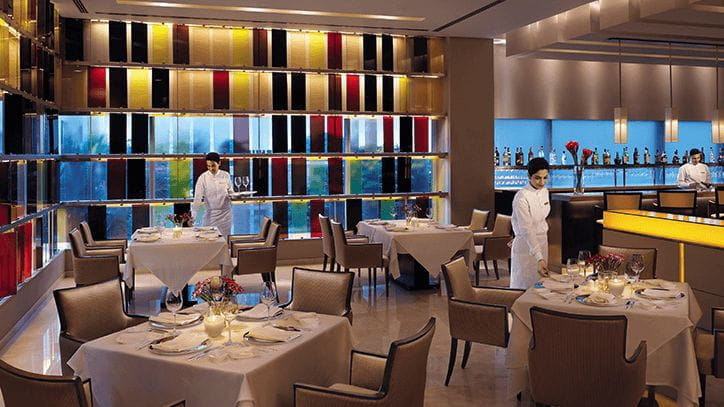 Italian cuisine with a distinctly Oberoi flavour. Paired with old and new world wines.
At Vetro, we have tried to capture the complexities and diversity of Italian cuisine. We have a carefully designed a la carte menu as well as a five course Tradition in Evolution that explores the finest Italian ingredients from a fresh, modern angle. We also serve a wide range of Italian cheese and...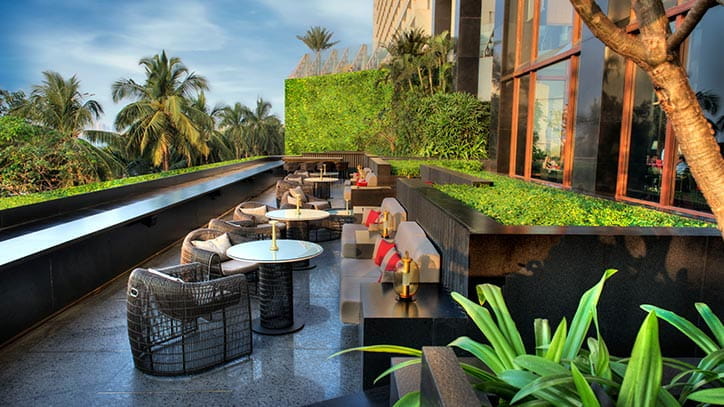 An exclusive late night destination at Mumbai's most fashionable address.
A chic bar with art deco themed interiors, an outdoor deck, expertly crafted cocktails, endless ocean views and live music is the place to be seen in India's Maximum City; an exciting late night destination with an electric vibe.
Red velvet features and a striking modern interpretation...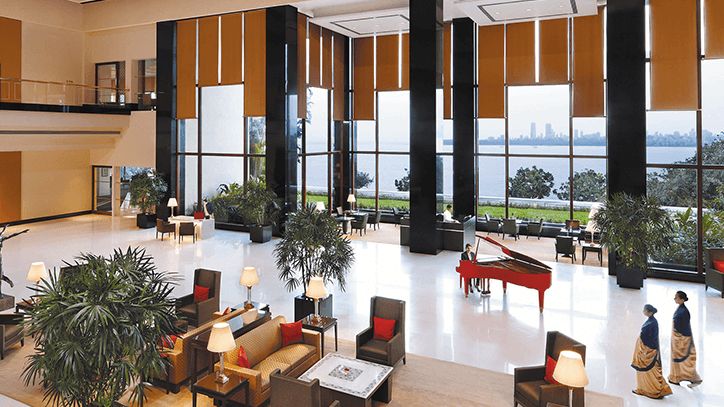 Where chilled champagne meets warm hospitality.
The Champagne Lounge is situated just off the hotel lobby, beside floor to ceiling windows and ocean views. There can be no better place to relax with a glass of champagne, freshly ground single origin coffee or loose leaf tea, with sandwiches, jam, cream and scones. All washed down with live performances...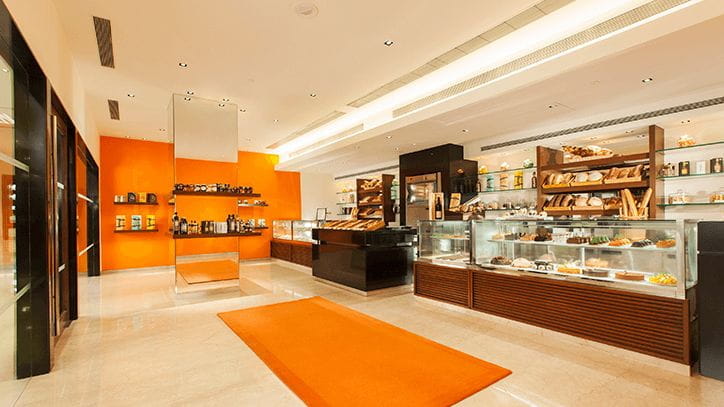 Treat yourself or someone special to gourmet delights.
This space is brimming with hand crafted cakes and desserts, breads, brioches and pastries baked fresh throughout the day. Also enjoy imported meats and cheeses, homemade pasta, condiments, and fine wines from Australia, California, Chile, Italy and France. We would be happy to gift wrap these for...
Timings

Mondays to Saturdays – 10:00 am to 7:00 pm, Sunday closed.

Phone+91 22 6632 6245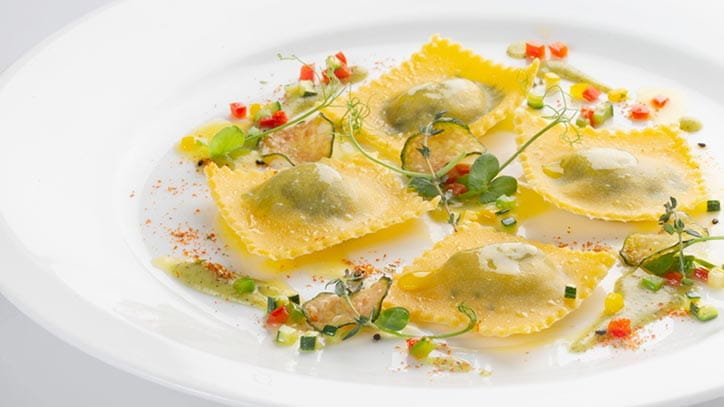 Experience Oberoi dining in the comfort of your home.
Take your pick from the finest International flavours straight from the award winning kitchens of Fenix and authentic Italian recipes from Vetro. Enjoy your favourite dishes from our specially curated home delivery and takeaway menu.
The food is prepared and packed using...