COVID-19 Advisory
Hotel Update
Safety & Hygiene
✕
Guests arriving from Gujarat, New Delhi and Karnataka should have received at least one dose of vaccine prior to entering Mumbai as advised by the Government of Maharashta.
Also it is mandatory to carry the vaccination certificate. In case no vaccination is done, it is mandatory to carry a negative RTPCR report. Same needs to be given at the time of arrival at the hotel.
✕
We value the safety of our guests and in light of the current situation our swimming pool will be closed until further notice. Please accept our sincerest apologies for any inconvenience.
✕
We continue to follow the highest standards of cleanliness and hygiene, and in keeping with World Health Organization guidelines, to mitigate the risks associated with the coronavirus.
Please click here to know more.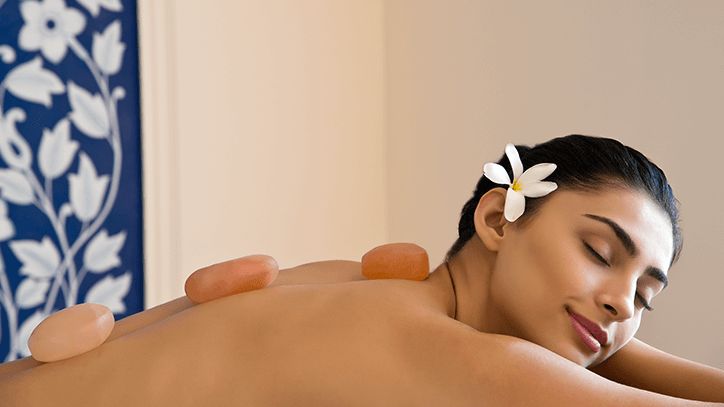 Contact Us
| E-mail | Phone No. |
| --- | --- |
| reservations@oberoigroup.com | +91 22 6632 5757 |
From pain relief to deep relaxation, a skillfully delivered massage is excellent for your overall health and wellbeing. The Oberoi Spa offers the most effective Eastern and Western spa treatments that soothe the senses, restore vitality and revive the spirit.
Oberoi Signature. 75 minutes INR 7,250

Relax your mind, body and senses with our signature holistic massage. Your therapist provides you with a combination of rhythmic soothing strokes, excellent for releasing muscular tension, increasing circulation and relieving physical and mental stress. Customised to suit your specific needs.

Swedish. 90 / 75 / 60 minutes INR 8,750/7,250/6,750

The most widely practiced and best known Western technique, Swedish massage is designed to invigorate and renew. The healing hands of your therapist provide a classic combination of strokes and pressure techniques to improve micro-circulation, release muscular tension and relieve aches and pains. The experience leaves you refreshed and rejuvenated.

Balinese. 90 / 75 / 60 minutes INR 8,750/7,250/6,750

Developed on the island of Bali, this luxurious massage therapy combines the revitalising properties of aromatic oils with deep pressure techniques such as skin rolling, deep tissue manipulation and reflexology. A sense of calm and well-being envelops you as vital energy points are stimulated and muscle tension is eased. Highly recommended for aches and pains.

Hot Stone. 90 / 75 minutes INR 8,500/7,000

This massage uses a combination of heat and pressure to create long-lasting benefits. Smoothened volcanic stones, suffused with the earth's energies, and natural oils, are heated to intensify the effects. As these glide over and knead your body, you feel a sense of deep relaxation and balance descend upon you. Especially powerful in stimulating and improving the quality of your sleep.