✕
We continue to follow the highest standards of cleanliness and hygiene, and in keeping with World Health Organization guidelines, to mitigate the risks associated with the coronavirus.
Please click here to know more.

Lens Craft
Portrait of a lady
Swiss Photographer Christian Tagliavini captures 15th and 16th-century courtly culture in a series of stunning mise en scène compositions
Renaissance portraiture and mise en scène photography have fascinated Swiss photographer Christian Tagliavini since the beginning of his illustrious career. Inspired by the aesthetic vocabulary of the Old Masters, he encapsulates in exquisite portraits, the charm, dignity and composure of 15th and 16th-century courtly culture, carefully emulating the finest detail, the dimensions, framing and chiaroscuro effects rendered to perfection by Renaissance artists extraordinaire. Three photographic series - 1406, 1503 and Dame di Cartone - encapsulate the photographer's love for portraiture and Old Master paintings from the era.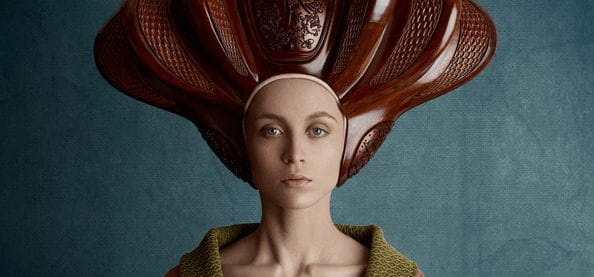 For these compositions, Tagliavini also traversed some new ground behind the lens - he designed each costume and prop by hand. With an almost fantastical effect that is vaguely reminiscent of his early photographic idols Erwin Olaf, Gregory Crewdson and Jeff Wall, these portraits stand testimony to his genius as one of the most original, innovative and masterful photographers in the world today.