Bespoke
Couture coterie
In Milan, designer Arthur Arbesser and his associates work and play together, perhaps setting a template for the future fashion world
"Milan is a city dominated by its long-standing fashion families, but I've created an alternative family," said Milan-based designer Arthur Arbesser. Andy Warhol's silver-painted Manhattan loft may bear little resemblance to Arbesser's Milanese mid-century Luigi Caccia Dominioni building — leased from a friend and shared with Finnish photographer Henrik Blomqvist. But within this equally coveted real estate, the kind traditionally home to the Milano Bene, the wealthy, conservative members of society, Arbesser is nurturing his own kind of 21st-century club.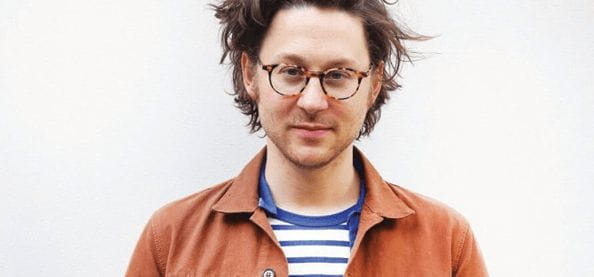 Its members not only play together, they work together, and in an increasingly fluid fashion world, that might be a template for the future. "A five-minute telephone call with someone that intellectually stimulates you is far better than a Google search," said Marco de Vincenzo, Arbesser's friend and a fellow designer.
Although the radical Italian design groups of the 1950s and '60s like Superstudio and Archizoom — and later, Memphis — have been well documented, the idea of such collective fashion endeavours is relatively new to Milan. It makes Arbesser, Franca Sozzani, the editor of Italian Vogue, said in an email, a "new group aggregator."
As to that group — well, they were all there at his apartment for drinks on a recent balmy Sunday evening. Mariuccia Casadio, an actual Warhol Factory alum, writer and contemporary art curator, arrived in an Arbesser knit with an arrow motif and a lilac-tinged coiffure. The Russian model Nastya Shershen, one of the designer's many muses, came wearing track shorts and toting her one-month old daughter, Chloe.
Dorian Stefano Tarantini, a suave punk nightclub impresario-turned-designer known as Dorian Gray, was in black leather. He runs his own high-end streetwear label, Malibu 1992, and composes the Arbesser show music. He was alongside Ilenia Corti, a soft spoken, raven-haired jewellery designer with a whimsical line called Vernissage, holding court on Arbesser's newly purchased Superstudio "Sofo" sofa.
Nearby was Fabio Cherstich, the director who was in the midst of a production called Figaro! Opera Camion, to be performed from the back of a truck in Palermo, Sicily. Arbesser said he was an opera nerd when he was growing up in Vienna: "I would buy a standing ticket for 20 shillings and stand for three hours to guard my position." And there was Selva Barni, a sleek brunette, who curated an exhibition at the Palazzo Reale, Ho Visto Un Re (The King and I), that features Arbesser's work. The factory's chief gatekeeper is architect Luca Cipelletti. He instigates the group's seasonal fix: a real estate reconnaissance throughout Milan to uncover its lost structures.
Arbesser and Cipelletti bonded years ago when the latter insisted that the former view his latest project, the renovation of the military stables built in the 19th century within the grounds of what is now the Museo della Scienza e della Tecnologia Leonardo da Vinci. Converted into a vast exhibition hall, the space includes a walkway more than 79 metres long that will serve as the museum's new entrance. "Luca is the ultimate perfectionist," affirmed Arbesser, later saying that there were times when the architect had pushed him to achieve a level of perfection he felt unable to achieve. At 34, Arbesser is still considered a young designer in the industry. He moved to Milan after graduating from Central Saint Martins in London, and began his career with a seven-year stint designing women's wear at Armani before striking out on his own in 2013. His clean designs — uniform-inspired tailoring, geometric knitwear and quirky prints — may appear serendipitous and off-hand, but he painstakingly mines his inspirations for content. Or so noted his friend, the critic Marco Sammicheli, while lounging on a dining chair. "Progress depends on crossing borders and exiting one's comfort zone," he said.
Like, for example, going to the weekend bolt-hole in Portofino that Cipelletti shares with Paola Clerico. (Her well-heeled appearance belies her somewhat subversive curatorial practice, which focuses on site-specific installations.) But their house was in "the other Portofino" — far from the hype, a steep wooded hill above the perfectly coiffured bay below, where they often flee to regroup and brainstorm future projects. "You're alone with wild boars up there," Arbesser said. "The last time we stayed there a very charming lady dressed in cargo pants and a T-shirt turned up. It was only after she left that we found out it was the Duchess of Westminster, Natalia Grosvenor."
Arbesser admitted that he finds the worlds of design and architecture easier to navigate than the fashion crowd. "They tend to be more humble, more open," he said. The exception to both is Arbesser's partner of ten-and-half years, Fabio Giglio, whom he met dancing at a club during the Salone del Mobile in Milan. "Although he's a doctor, who specialises in bone marrow transplants at a university hospital in the city, he's very good at public relations," Arbesser said. Hence Giglio's self-appointed role as dispenser of prosecco and cashews before dinner.