Design
Where the twain meet
The East and the West might speak distinct design languages, but bring them together and a spectacular new vocabulary is born
Design and art have to be beautiful. Creativity has to appeal to our senses and conform to the boundaries of perfection… Or so says the world. But does this perfect picture reflect reality? Isn't the real world all about being unique, about the merging of various sensibilities, a meeting ground of opposite cultures? As an artist, it is this amalgamation of thoughts that influences my designs, inspired the most by Dadaism – one of the most revolutionary design concepts of the modern world.
"
What I have learned in my time here is to mix my intuition, speed and action with their pragmatism.
"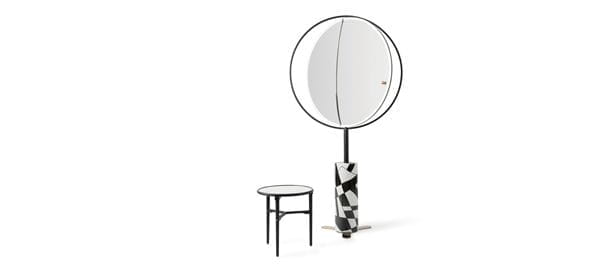 Dadaism, which turns 100 this year, is one of the most significant art movements of the 20th century. I consider it to be the foundation of contemporary design, art and way of thinking. Dada is a state of mind. The freedom it encapsulates is a part of my signature and defines who I am as a designer. Collages, inventions, re-appropriations… my passion lies in creating objects that are gently crazy and defy certainty, taste, gravity and more. It is perhaps this urge to break barriers and move beyond stereotypes that led me to my current design home: the East.
Belgian-Australian writer and essayist Simon Leys once described Eastern culture as being the farthest from European culture. Everything is different. Which is why, perhaps, being a French designer in China has been the greatest experience of my life. Over a period of 10 years, while I have been honing my skills and perfecting my trade in the East, I have come to highly admire Eastern pragmatism, especially when it comes to working on a project.
As a European, I believe that I hail from a land rich in culture as well as intuition. The people I have met from the East, in turn, have a deep respect for my heritage, besides boasting immense historical richness of their own. What I have learned in my time here is to mix my intuition, speed and action with their pragmatism. I have been straddling both cultures for many years now and am extremely proud to have been able to contribute to a creative exchange between them.
Coming as I do with a diverse background of influences, one of the most important elements in my designs is the incorporation of local elements. I love Asian motifs, for instance and work with them as much as I can. I recently incorporated them when I reimagined Swiss Dadaist artist Sophie Arp's journey in Japan, which is the ultimate country of textiles, in my 'Japanese Abstractions' collection. Following the same trajectory, I now plan to create a collection designed around the journey of Surrealist artist Rene Magritte in China and another around Spanish sculptor and ceramist Joan Miro – another Surrealist stalwart – in India.
My studio works a lot with local Asian crafts such as ceramics, wood work, silk work, wool weaving and Chinese lacquer. I have also realised with time that some of these crafts are disappearing in the East and only a few elite circles really seem to be moved by their disappearance.
I believe that designers can play an extremely important role in preserving and promoting socio-cultural heritage, no matter where they are located in the world. Their craft possesses the potential to stimulate local economic activity and enable craftsmen to perfect their tradition-driven skills by working on more and more projects. When I create pieces or spaces, I work equally with Asian and European artists and craftsmen, who essentially have to work with local crafts. I feel that it is an obligation that I must do so – like it is something I owe to the world.
My designs often combine Eastern 'codes' with a French aesthetic. The confluence of the East and the West is an immense source of inspiration for several designers today. It works really well in terms of materials, colours, styles and so much more.
As individual design languages, Eastern and European sensibilities are very distinct. By weaving them into each other, a new design language can be created that takes on the richness of both hemispheres and presents to the eye a spectacular sense of novelty and ingenuity. And I am not alone in attempting to create such a language – successful attempts have been made by the likes of Shanghai Tang.
In Europe, we divide history into centuries. In China, they divide it into dynasties: Tang, Ming, Qing and so on. In fact, they have a very profound sense of history, and it is characterised by a certain slowness and thoughtfulness.
They have perfected their design language, styles and craftsmanship across centuries and the outcome is a level of perfectionism that every designer will genuinely admire. It has often inspired me to look to their roots for my creations. The complexity of wood work, for instance, combines well with a variety of colours and materials. The potential for limitless possibilities is what makes a combined East-West design language a remarkable one.