Heritage
Treasures of time
Exquisite collectibles going under the hammer are letting connoisseurs acquire a little bit of history for their shelves
A well-chosen collectible more often than not proves to be a good investment. Choosing a suitable item is not the easiest task, though. For a collector, a number of factors make a collectible – well, collectible! Authenticity is important – an original beats its subsequent copies and prints by a mile, especially if owned by someone well known. Within the universe of items that catch the fancy of collectors, certain categories are particularly highly prized. You might want to focus on the following if you are serious about your collectible(s):
BRONZES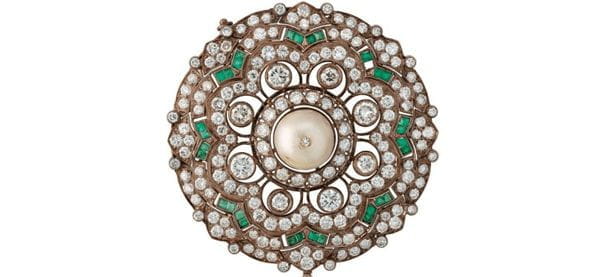 Bronzes, or bronze statues, always command a high price. Often, multiple casts are made of celebrated sculptures; typically, only a small number of these are of high quality and unquestionable pedigree and, thus, in demand. These include casts of the works of famous sculptors – for instance, a set of five bronze statues by 19th-century French sculptor Auguste Rodin was put on auction earlier this year at five-to seven-figure prices, including a cast of "The Kiss" that was expected to fetch €1.5-2 million. Another notable sale was of a magnificent early Ming gilt-bronze figure of Amitayus (a celestial Buddha described in Mahayana Buddhism) from the early 1400s, which sold for over $9 million.
JEWELLERY
Jewellery can be timeless, even if specific styles and designs go in or out of fashion. Tasselled necklaces, stunning gemstones, natural saltwater pearls, sapphire and diamond earrings – these and more find pride of place in the collections of jewellery lovers. The standard of craftsmanship, quality and of course the current market determine how much a fine specimen of jewellery is worth. Nomenclature is often used interchangeably – "estate", "vintage", "antique" – even if specific meanings differ. Popular pieces in Saffronart's recent auctions have included brooches with round pearls inset with diamonds and step-cut emeralds, cabochons set with full-cut diamonds, and ruby rings with extensive filigree work.
TIMEPIECES
A different clock for every hour – this is the rule of thumb for those who adore fine timepieces. As with other collectibles, choice is critical – if you seek something uncomplicated and pleasing to the eye, a stunning Louis XVI gilt-bronze mantel clock with a skeletonised dial, circa 1785, recently auctioned by Sotheby's might have captured your fancy. On the other hand, if you seek an heirloom to pass to future generations, you are best placed by choosing a timepiece with the highest number of complications you can afford (e.g. moon phases, mechanical movements, sub-dials). For instance, an engraved brass-and-copper automaton lion clock sold for nearly $1 million at a Christie's auction.